Industrial Propane
At Heller's Gas, we're proud to be the most reliable and trusted industrial propane provider in Pennsylvania, Maryland, and New York. Without a doubt, we understand that dependable propane services come in handy in keeping your industry learning.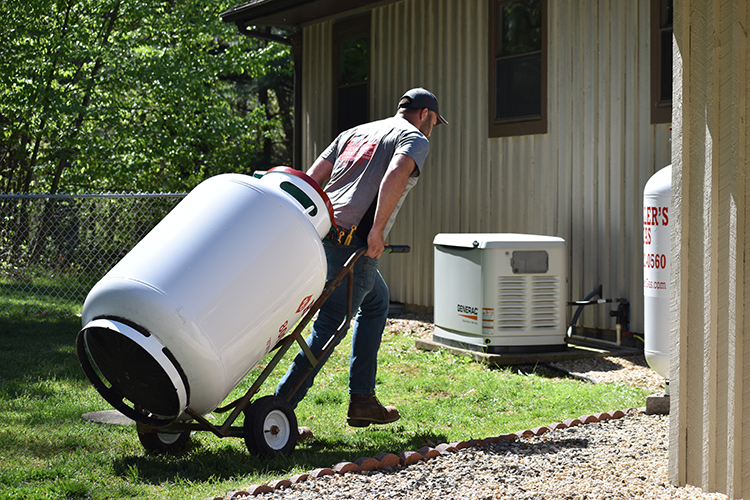 With our unique remote propane tank monitoring technology, we can track your supply and deliver additional propane before you're even aware it's running low. This leaves you to focus on what you do best in other vital business areas.
What Industries Do We Serve?
Running an industrial operation means you're keeping track of different moving parts. There's that worry of not having adequate power to keep your operations running all through. But here at Heller's Gas, we want this to be the last thing you're concerned about. We come in and proudly offer you industrial propane services. 
Mining Operations
Mining is one of the largest industrial operations. It requires you to have fuel on a large scale to keep your operations running efficiently and smoothly. When you work with Heller's Gas, we'll deliver propane to your premises for mining operations. 
In addition, multiple benefits await you. These will go a long way in boosting your company's production and include:
Lower Energy Costs:

The price of diesel has been constantly rising over the years, leaving propane as the best alternative that provides you with clean, cost-effective, efficient, and dependable power.

Optimal Performance:

Amazingly, propane is suitable for use in all climates. Therefore, you can expect high-quality engine performance with minimal maintenance and downtime when using propane from us.

Safety:

Most fuels usually contaminate surface and groundwater, air, and soil. But propane is different because it doesn't spill. Therefore, it's a safe fuel to use.
Not only is propane a better fueling source for mining operation than other sources for the above benefits, but its versatility too. Though most people think of it as a heating fuel, you can use it:
For refrigeration and cooking

To power electrical generators

To operate specialized equipment
Power Generation
On top of catering for mining as the main industrial use of propane, Heller's Gas also proudly provides industrial propane services to power generating companies. Of course, power is key when running a large operation. Imagine a scenario where power goes out in that facility? There's no doubt backup power is essential. This is where propane comes in.
By choosing propane from Heller's Gas, you're choosing peace of mind. Your generators will operate smoothly, cost-effectively, and cleanly anytime you need backup power. We're best at offering industrial propane services for power generation for major facilities.
With our team on our side, it's a guarantee we'll monitor your tanks and fill them up to ensure enough propane is available when you need it most.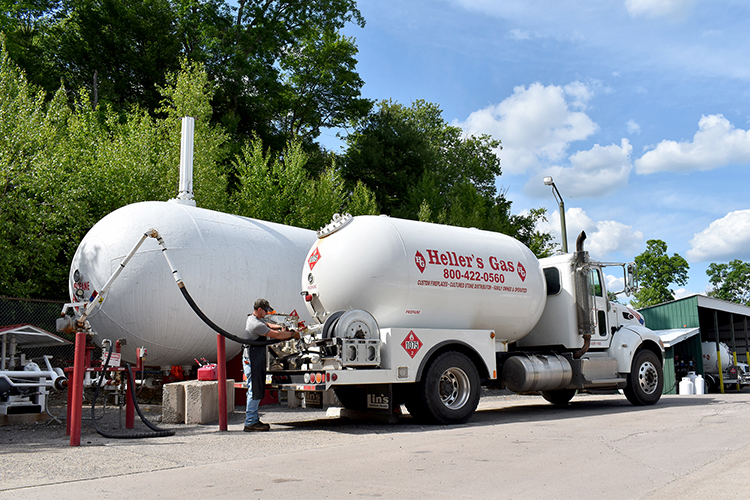 Why Choose Industrial Propane Services From Heller's Gas?
Whether yours is a mining company or a key facility looking to have a reliable power backup, our team will provide you with reliable, affordable, dependable industrial propane services. That way, you can turn your attention to other important aspects of your company.
Heller's Gas is proud to provide industrial businesses of all kinds with the clean, efficient, and affordable propane. Visit any one of our many Heller's Gas locations, or contact us today for a free quote!